Set of 4 Sea to Sky Collection Recycled Glass Napkin Rings. ...
Original Painting by Thompson River artist Carl Stromquist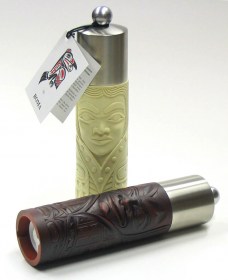 Free Shipping for a set of 2. Choose your Design: Pepper, ...
.25 inch Silver Bracelets. Hand carved by William Cook
Hand carved Silver Ring with Two Ravens and Moon by William ...
.375 inch Silver Bracelet. Hand carved by First Nations ...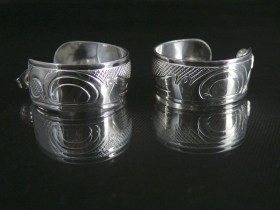 Hand carved Silver Earrings by Northwest Coast native ...
Hand carved Silver Rings by Northwest Coast native artist ...